SWW turbine nano sand mill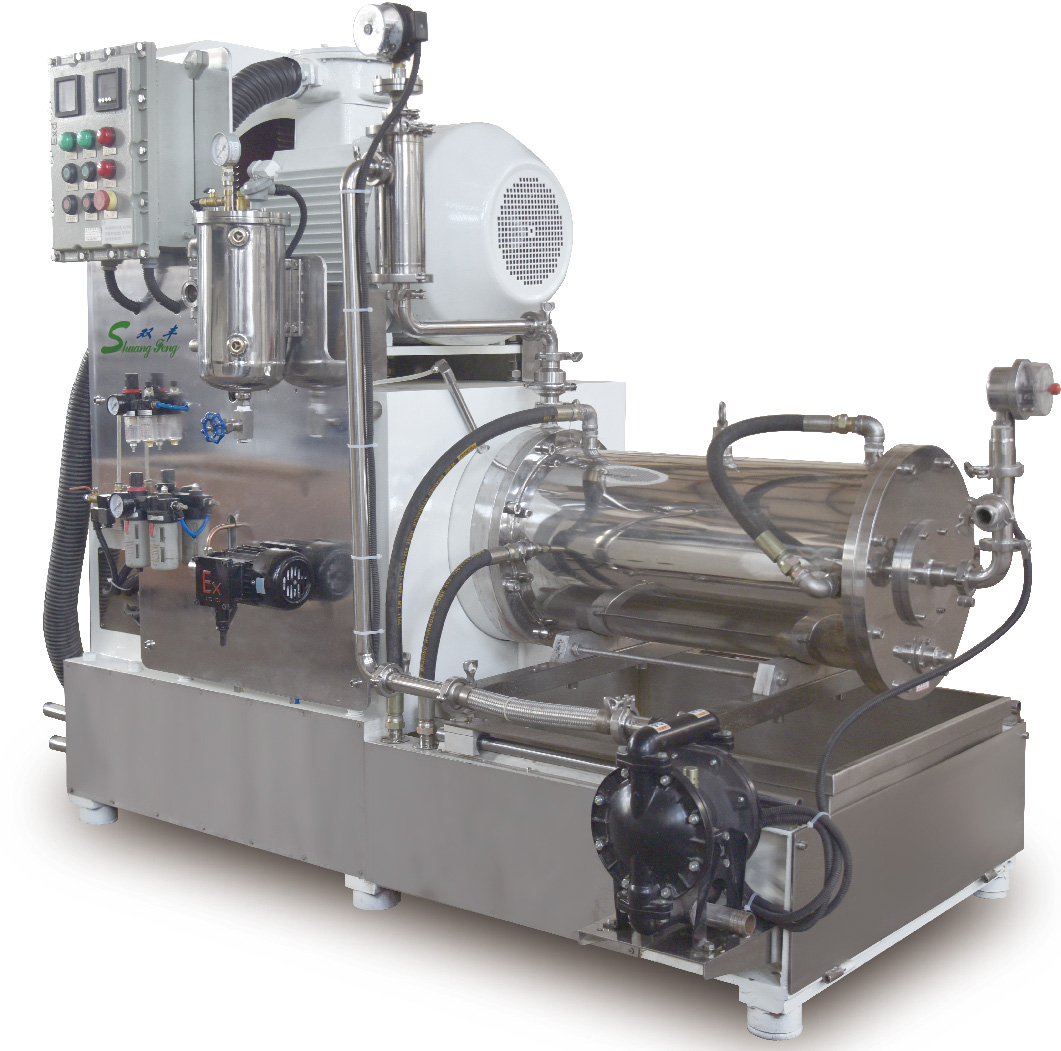 Process characteristics
1. Ideal single / multi-channel or cyclic production process, continuous high-performance to achieve the narrowest distribution of particle size;
2. The turbo accelerator produces a strong fluid motion of the beads, thus ensuring a constant constant energy input;
3. High energy utilization, low overall energy consumption;
4. Can handle low to high viscosity materials;
5. Ideal cooling characteristics allow processing of temperature sensitive materials;
6. The unique fluid movement of the grinding beads guarantees a smooth grinding process.
Advantage performance
1. Higher traffic
2. Better high viscosity material handling capacity;
3. Longer separation screen life
4. Increased foam handling capacity
5. Grinding ability in the nanometer range;
6. It is simple and quick to maintain in production;
5. Low cost material switching;
6. Optimized combination of channel mode and loop mode.
Technical Parameters

Field of application
Paints and varnishes, Pharmaceutics, Printing inks, Food industry, Coatings, Agrochemicals, Pigments and dyes, Cosmetics industry, Inkjet, Paper industry, Automotive paints, Life sciences, Microbiology, Ceramics, Semiconductors